[ad_1]

On the grand occasion of the Tour de France 2023, set to begin on July 1, Best Western® Hotels & Resorts France takes pride in presenting some of its outstanding establishments strategically located along the route of this esteemed competition.
The hotels offer participants and spectators a chance to rediscover France's glorious, often overlooked regions, sites, and villages.
Bayonne / Biarritz Stage: Unwind at Best Western Le Kémaris
Close to Bayonne, the Best Western Le Kémaris provides a serene stopover in a dynamic area, within a short distance from the circuit. With the beach 5 minutes away, the center of Biarritz 10 minutes away, and all transportation links nearby, it is a location made for convenience. The hotel exudes comfort with modern facilities, contemporary decor, and a calm atmosphere across its 48 rooms, some even boasting spacious terraces. Alongside its commitment to responsible tourism and Clef Verte certification, the hotel's eco-friendly measures extend to organic shower gels and control of energy and water consumption.
Clermont-Ferrand Stage: Delve into Literature at Hôtel Littéraire Alexandre Vialatte, BW Signature Collection by Best Western"
The Hôtel Littéraire Alexandre Vialatte, BW Signature Collection by Best Western, situated at Place Delille near Clermont's historic center, is a must-visit for cycling and literature enthusiasts. The hotel, adorned with tributes to Vialatte's work, offers a unique perspective on the city he called home. Guests can discover Clermont-Ferrand and the Tour de France, all while immersing themselves in the literary world of Alexandre Vialatte. Featuring a library of over 500 books and rooms personalized with references to Vialatte's work, the hotel is a tribute to literary art in the midst of stunning panoramic views.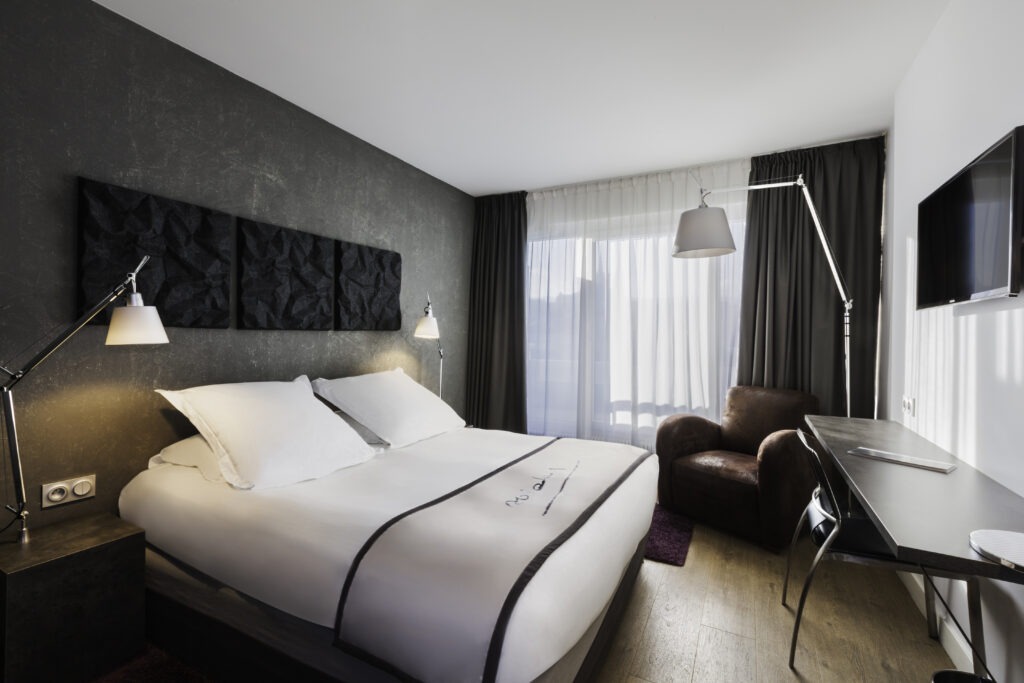 Bourg-en-Bresse Stage: Best Western Hôtel de France – A Harmonious Blend of Tradition and Modernity
The Best Western Hôtel de France, situated in the heart of Bourg-en-Bresse, a key stage of the Tour de France, blends Belle Époque aesthetics with contemporary decor. The hotel, a mere two-minute walk from the charming pedestrian streets of the city center, ensures a peaceful night in one of its 45 modern, air-conditioned rooms. Guests can enjoy regional products served buffet-style at breakfast, and at any time of the day, they can savor delicious dishes in the Place Bernard run by renowned chef Georges Blanc.
Belfort Stage: Discover Luxury at Best Western Plus Hôtel Belfort Centre Gare
When the Tour de France visits Belfort, the Best Western Plus Hôtel Belfort Centre Gare opens its doors to guests. With its 4-star setting, newly renovated rooms, and modern yet relaxed decor, the hotel ensures a comfortable and enjoyable stay. Located in the city center, opposite the train station, and just minutes from the Tour, it's perfect for anyone wanting to be in the heart of the action. An all-you-can-eat breakfast buffet is available every morning, and for a quick snack during the day, guests can visit the hotel bar.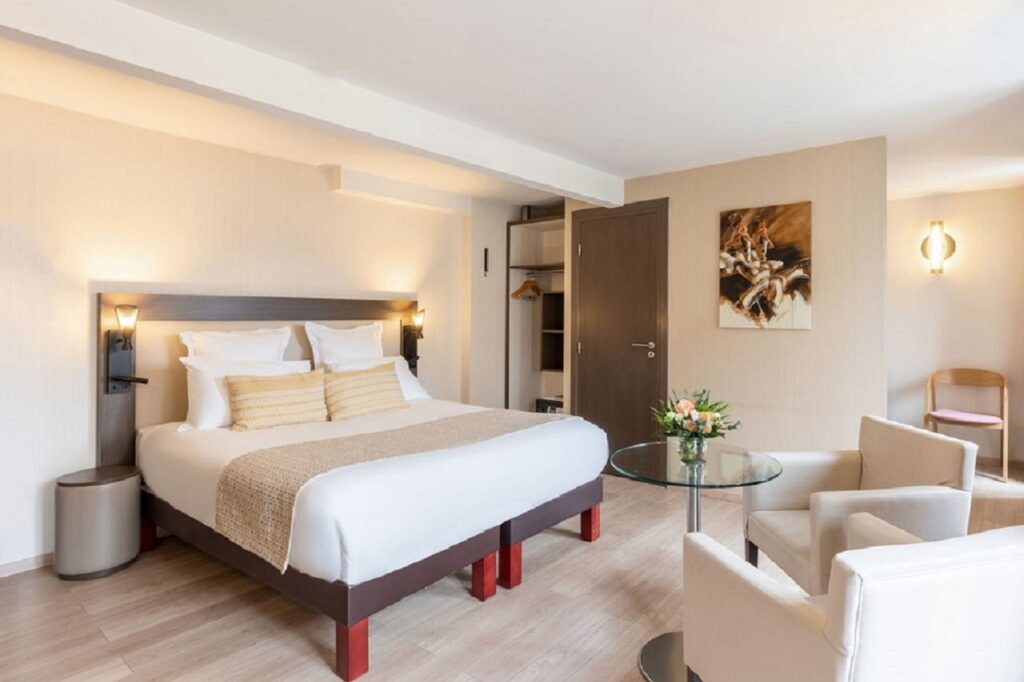 Paris Stage: Relax at Best Western Plus Hotel La Demeure, an Oasis in the City of Lights
The Best Western Plus Hotel La Demeure, located near the Pantheon in Paris, offers a dreamlike atmosphere to unwind after an exciting day at the Tour de France. The hotel, with its intimate lounge bar and wellness area, provides an unforgettable stay in the heart of Paris. The rooms, divided into Standard, Superior, and Junior Suite categories, feature contemporary decor and can accommodate 1 to 4 people. Starting the day with a delectable breakfast, guests have the option of room service or dining in one of the nearby restaurants offering a wide range of cuisine.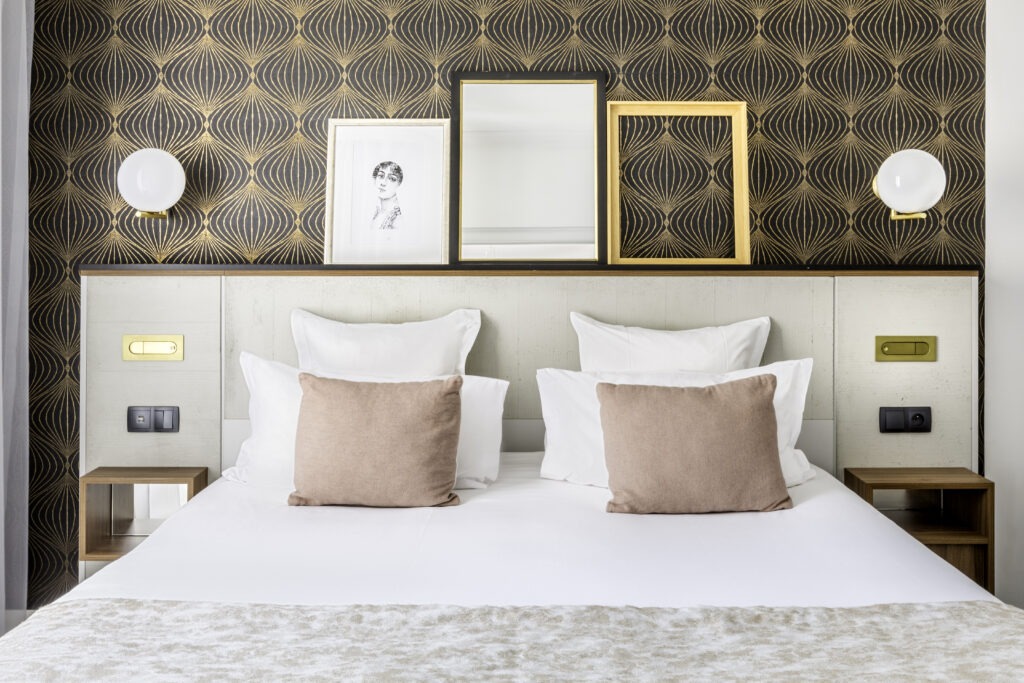 Read also : 20-year anniversary for US foundation Tourism Cares
[ad_2]

Source link